Advanced Sales CRM Features for Everyone
Sales forecasting, Real-time reporting, Role-based access, Multiple currencies… critical features for growth are for everyone in UPilot. No more endless upgrades to the "Enterprise Plan"!
Cancel anytime
Annual commitment

Pay monthly or annually

No need to pay upfront. Get our annual discounted price and pay monthly when you commit for a year.
Free
$0 for 9 users
Limited contacts and deals.
No feature limits!
Get Started
Take Off
$19 per user
Up to 10 users.
No Feature Limits!
Start Trial
The Climb
$42 per user
20,000 users.
Onboarding and premium support!
Start Trial
UPilot vs other CRMs
Price comparison for 10 users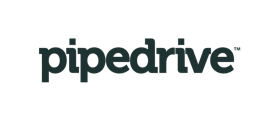 $990/month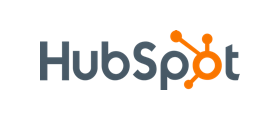 $1,200/month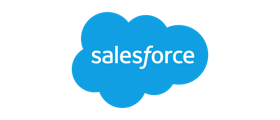 $1,500/month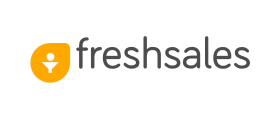 $790/month

$420/month
Save $3.7k to $12k per year
Get further savings on the Document Signing feature
VS
All features detailed
Free Plan

$0 per user

Take Off

$19 per user

The Climb

$42 per user

Users
Up to 9 users
Up to 10 users
10+
Contacts

Limits apply only for the free plan.

Deals

Limits apply only for the free plan.

Premium Onboarding & Support
Accurate Forecasting
Sales Forecasts

Accurate and automatic sales forecasts even for subscription revenues.

Unlocked!

Typically available in the Enterprise Plan of most CRMs
Cash Flow Projections

Unlocked!

Typically available in the Enterprise Plan of most CRMs
Forecast From Mixed Deals

Forecast revenues from a mix of one time payments and recurring payments.

Unlocked!

Typically available in the Enterprise Plan of most CRMs
Multi-currency

Manage deals in multiple currencies.

Deals Kanban Pipeline

Drag-and-drop your deals to different stages to accurately track progress.

Manual Probability Override

Change the probability of individual deals without changing the stage to get accurate sales forecasts.

Analytics & Reporting
Sales Goals Management

Easily set and track the goals for the sales booked for your team across time-frames, responsible, etc.

Unlocked!

Typically available in the Enterprise Plan of most CRMs
Sales and Opportunity Leaderboard

Gamification through activity, opportunity, and sales ranking.

KPI Dashboard

Measure Sales, closing ratios, time to sell, pipeline values of individuals and teams using ready to use dashboards.

Advanced Reporting

Highly personalised non-standard reports in multiple dashboards.

Unlocked!

Typically available in the Enterprise Plan of most CRMs
Team Activity Tracking

Find out what activities are contributing to increasing your pipeline.

Audit logs

Track the history of action by users in your account.

Unlocked!

Typically available in the Enterprise Plan of most CRMs
Visibility & Permissions
Role-based access

Manage more than 2 levels of user access level and Roles to scale your business.

Unlocked!

Typically available in the Enterprise Plan of most CRMs
External Collaborators

Collaborate with referral partners and consultants.

Email Visibility Hierarchy

One time set up of who can see whose emails based on reporting.

Unlocked!

Typically available in the Enterprise Plan of most CRMs
Multiple Teams

Create different teams for different product lines/geographies.

Document Management
E-signature

Sign contracts digitally with SignOnJet, fully integrated with UPilot CRM.

Sales Productivity
Contact Management

A complete view of all your leads, prospects, customers, partners, etc.

Deal Follow-up Monitoring

Identify which deals are not being followed up in a glance.

Manage Complex Deals

Link and manage multiple stakeholders on a deal to win complex deals.

Auto Enrichment

Automatic enrichment of contact data.

Email templates

Shared and private email templates

Zero email distractions

Blocks all non work related emails from appearing in the CRM.

Delegate and Monitor Tasks

Easily assign tasks and see progress in a single view.

Contacts Kanban Pipeline

A new innovative way to manage a large number of leads with 3 unique views.

Smart Lists

Segment your contacts and deals into auto-updating easily manageable groups.

Duplicate Blocking

Warns the user if a contact already exists before creating new ones.

Mobile Android and iOS apps

Add notes, update deal status, and view tasks on the go.

Composite Deal Timeline

Discussions with various collaborators, internal or external, can be combined to create the deal timeline.

UPilot Radar

Who did what and when - get the complete picture.

Personal Languages

Multicultural team members can set personal languages to French, Spanish, or Japanese.

Integrations
GSuite, Office 365, and Exchange server integration.

A bidirectional sync of your email without the need for BCC links.

No 3rd party APIs used to sync emails

Your data is not sent to any service providers.

Integration with 100s of Apps

Connect with MailChimp, Xero, Trello, etc.

Deep email sync

Bring in upto 3 years of historic email into UPilot.

Extended email history

Extended email history in timelines.

Linked UPilot accounts

Management can seamlessly move across multiple instances of UPilot for different lines of business.

Support
Online knowledge base and email support

Get up and running quickly with the self help articles on our help portal.

Dedicated Support

Get direct chat access to support agents online.

Free Onboarding

Our expert consultants take care of migrating, customising, onboarding and ongoing training.

Security & Data Center options
Security - Data

Manage who can export data or connect to external apps.

Security - Mobile

Remotely disable access/log off users from mobile phones in case it is lost.

Canadian Data center

Choice of hosting data in Canada.

UK Data center

Choice of hosting data in the UK.

Singapore Data center

Choice of hosting data in Singapore.

Germany Data center

Choice of hosting data in Germany.

India Data center

Choice of hosting data in India.

EEA Data center

Choice of hosting data in the European Economic Area.

Get Started
Start Trial
Start Trial
UPilot CRM is Featured on…
It's sensibly priced and that makes it accessible to every business."